SHIPPING AND RETURN INFORMATION
Jacob Hill by Piedmont ships via USPS.
We offer First Class, Priority Mail, and Priority Mail Express. If you would like another shipping method, please notify us and we will arrange it, as long as you understand you must pay the difference in the appropriate shipping charges. All in stock items will ship next day, unless ordered on Saturday. Do to events outside of our control, shipping maybe delayed for weather, vacation, or another singular event. When shipping volume at USPS is high, we reserve the right to use another shipping provider as required.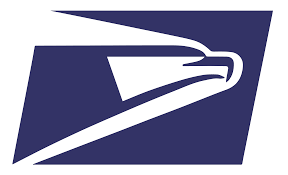 All of our belts are made to order.
Belts generally require 10-15 business days for production time depending on the time of the year. Then you add shipping time.
Customers who opt to rush their belt (fee required), must also choose the proper shipping method at checkout to ensure the desired delivery window.
Jacob Hill is not responsible for shipping delays outside our control.
If you have any questions, please feel free to call, 704-879-9477 and we will do our best to help you with any question you may have.
Custom Watch Strap Shipping Times
Custom watch strap shipping times are 4-6 weeks from time of order. We do not have a priority build option for watch straps at this time. If you need your strap by a certain date, please contact Jay or Craig for assistance.
MATCHING A BELT TO A PAIR OF SHOES
This is very difficult to do, if not impossible. The only true way to match a pair of shoes to a belt, is to cut the leather from the same skin, if this is not done, then there is no practical way to match to a pair of shoes. The best we can do for you in a case where you want to find a belt that is a similar color to your shoes, we will be glad to assist you, but know that it will at best be a "close" match and in most cases the two will be a few to several shades different than each other. If you have any questions concerning this, please call 704-879-9477 for assistance.
Ordered Wrong Size Belt
If you order a belt/strap that was sized incorrectly, Piedmont Leather Co. is not responsible, we make belts according to the size you order, so please be sure sizing is accurate. If you need any help in obtaining the correct size, please call us at 704-879-9477.
Return for Defect in Workmanship
If you are returning a belt due to a defect in workmanship you must let us know within the first 24 hours of receiving your belt/strap, beyond the first 24 hours, we will not honor any type of return. One you notify us of a return, you are responsible for the shipping costs of returning the belt. Once your returned belt is received, we will inspect it for wear and tear. If it is deemed to not be in NEW or Un-Worn condition, the belt will be returned to you and the return will be canceled.
If the return is deemed to legitimate, we will refund Ground shipping charges, please do not use overnight shipping when returning a belt.
Ready To Ship Exchange Policy
All orders from in stock products may be exchanged for a product of equal value, unless product is from a limited skin/hide, or if the exchange is for a higher priced item, the customer will pay the difference. There are no refunds. Customer will pay shipping for the return item and the new shipping charge for the exchange. Exchanges must be initiated within 48hrs of receiving product, based on tracking details. Jacob Hill is not responsible for delays in opening packages. If customer returns an in stock item and orders a product that we make for them, it is now a custom order and cannot be exchanged.